Reigate named one of the best places to live
Mar 25, 2013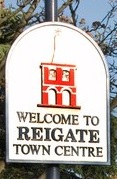 Reigate has been named the best place to live in the South-east in the Sunday Times study of the 12 most desirable locations in the region. We at Shortlets have always known it's a little gem, and our guests that keep coming back affirm this. To be named by the Sunday Times is great news.
Tags:
Add Pingback
Please add a comment
You must be logged in to leave a reply.
Login »